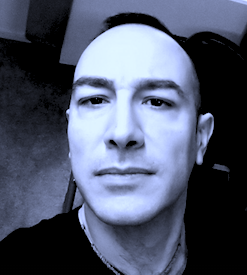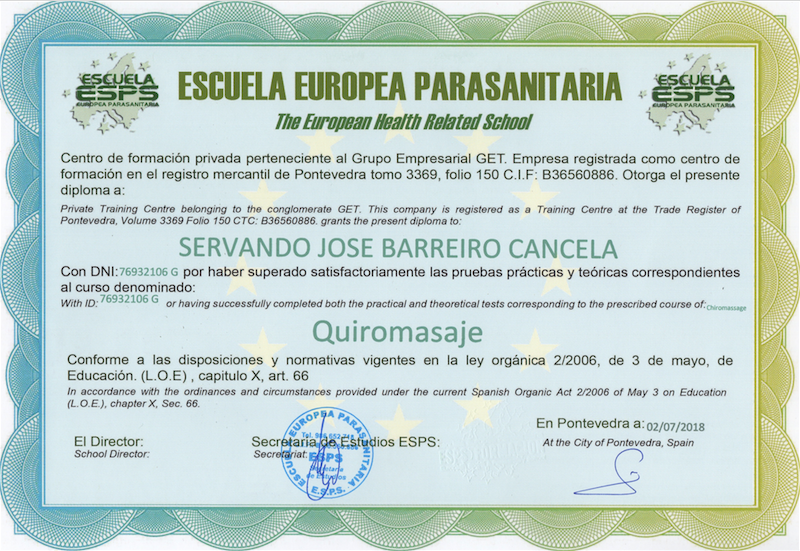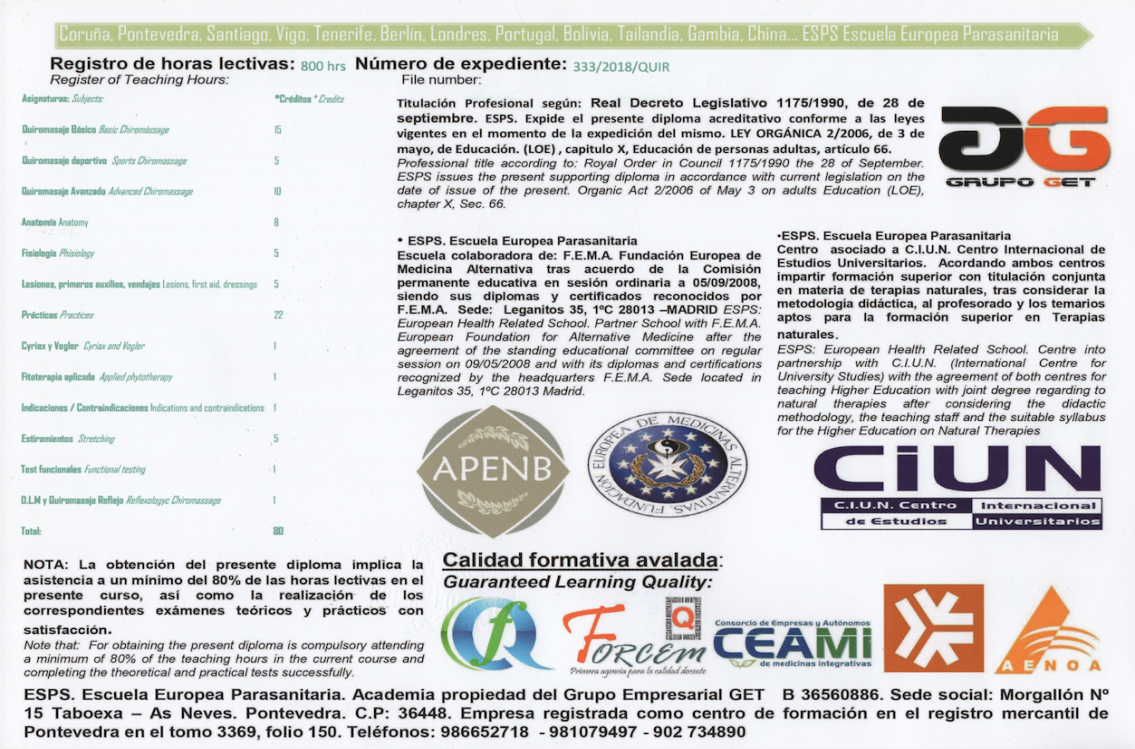 Servando Barreiro has been doing intuitive massage for many years.
In 2014 He moved to Perú to work in a holistic retreat center where He learned the basics of Shiatsu massage.
In 2017 He decided to do an official chiromassage course with certification.(Spain, 800 Hrs)In order to be able to provide more than intuition and strong hands.

Currently working as a freelance sports masseur in Stockholm. Working mostly in centralbadet but available for doing massages elsewhere.
0046727879856

Languages:. Spanish, English, Portuguese, German, Swedish.


About
Music
Portfolio
Contact

Home
Servando Barreiro
What's Chiromassage?

Chiromassage is a set of manual techniques and anatomic studies that allow the masseur to adapt to different situations in order to treat the origin of the problem rather than just rub where the pain is..
chiromassage is indicated in cases of muscular pain, stimulates blood and Lymph circulation, the central nervous system and while does this effects, it has also a deep relaxing effect.