This page collects a selection of Works that represent different types of things I do / like to do.

My artistic CV can be downloaded here:



#Visuals #Sound #Hardware #Electronics






Portfolio
.

About
Music
Portfolio
Contact
Ima_Synth. Stockholm (2019)

This is an interactive installation / sound scuplture that generates audio and video.
it can be used by anyone and it doesn't require instruction manual As it has been designed from the beginning with that specific goal in mind.
Made in collaboration with Håkan Lidbo @ Rumtiden in Stockholm
A bigger version of it it's setup permanently in the Sciences museum of New Castle in uk. Click in the picture if you want to visit the page and check the videos.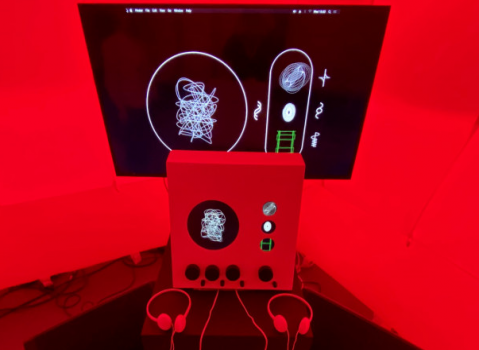 Intrctv_Vmp. Stockholm (2019)

This is a software / installation I made that generates 3d video mapping projections. it can work in Autonomous mode or It can also be controlled from an Ios / Android app. It's very easy / quick to setup (2/3 hours) and anyone can use it / interact with it or create content for it. Since it's made with open-Source software, I offer also a Workshop where people could learn to do generative graphics with the computer, creative and experimental video and how to make a mapping installation using Puredata.
Algo_light, Medialab Madrid (2016)

I did an artist residency at Medialab Madrid. As a result I created two things: Generative graphic content for the Led Screen and a sound project called "Birdbots".
This graphics in the screen never repeat as they are generative. Their parameters flow at different paces and different scenes change automatically every certain time.
This visuals have been also shown at File festival in a similar building to this one in Sao Paulo, Brazil.


Artificial Stupidity. piksel. Bergen (2015)

In this performance (now also installation) you will be able to see the movement in relation with time.
Things that are static will be ignored and movement will be pictured with light. Older movement paths will fade away slowly..

Originally developed for a dance performance in Stavanger, I keep working on this software that allows the audience to Paint with light and sound thanks to their movement.



Home
Stoerung. Messe Berlin (2011)

This is a recycled computer WITHOUT hard-disk
but it still works and it's able to feel when somebody touches it.

While in standby, stoerung analyzes the reality using computer vision and shows a visual outcome based on objects that are Brighter and in movement. (the way Shrimps and snakes see)
when you touch this structure, you will generate a beautiful harmless Audiovisual interference in the system.

Tocatta: (2012)

In this installation, the energy produced by the movement of the audience will move the platter of the turntable and allow the music to emerge

No movement - No sound..

It was showed for the first time in the exhibition http://nossomosson.org/

in the space " Normal"

http://istoenormal.org/

Binaer platten. Transmediale, Berlin (2012)

This machine is able to read perforated "binary" vinyls (Homage to punchcards) and reproduce digital audio, video and 3D content.
in addition to this. the user will be able to interact with the installation by modifying the speed of reproduction or also by "scratching" the vinyl with the hands

Due to this manipulations, eventually, wrong data will be transmitted to the computer. In this case, Instead of implementing a skipping/correcting error system, wrong disc lectures will be used as a particular surprising outcome in every disc.


Skjoldtunnel, Bergen (2014)

This Public installation consists on a very large low-res LED based screen (60 mts) And a dozen of infrared sensors installed inside of a Train tunnel.

I did the software that emulates a flock of birds and reacts to the passing trains inside the tunnel by following them, thanks to the movement sensors installed.
This installation runs in Linux + Puredata and it is still operative.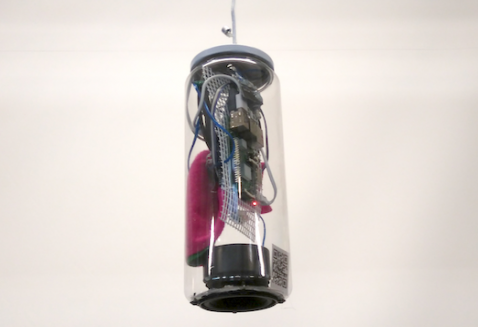 Birdbots. Medialab Madrid (2016)

This installation consists about multiple intelligent speakers that are listening the environment around them and they create their own language by synthesizing sounds trying to mimic reality.
They usually respond to sound with their own synthetic voices and colored light.
A custom made android app allows you to talk to them.

(Click in the image for more info) ///

http://servando.teks.no/?ntt


Attitudes, CHB, Berlin (2010)

This was my first "radically interactive" Audiovisual installation.
In absence of audience, screen remains Empty /dark and speakers remain silent..
Once you are in front of it, all the audiovisual action will start.
you will be able to interact with yourself, with others or with the computer. the audiovisual outcome of the installation will be absolutely proportional to the real activity in front of it. Lots of movement will show an audiovisual "bonus"

Shown during club-transmediale @ Chb (The former Collegium Hungaricum Berlin)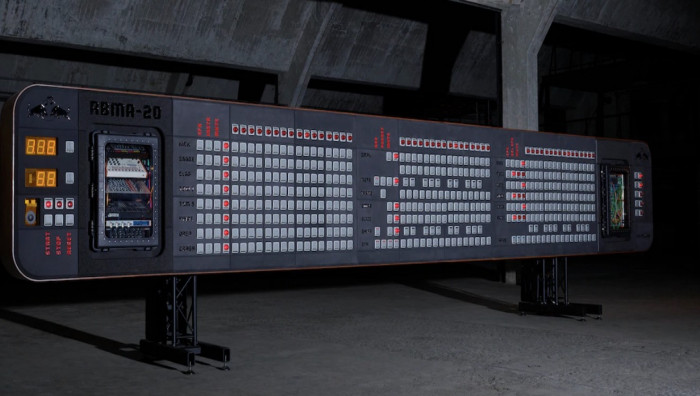 In 2018, While I was doing also a composer residency at EMS Studios, I was also coding the sequencer part in the RBMA-20 "biggest sequencer in the world".
It's Sequencer code is heavily based on "S3rquencer" an old project of mine done in puredata.

In the S3rquencer link you can see the Rbma machine in action too.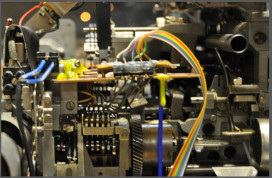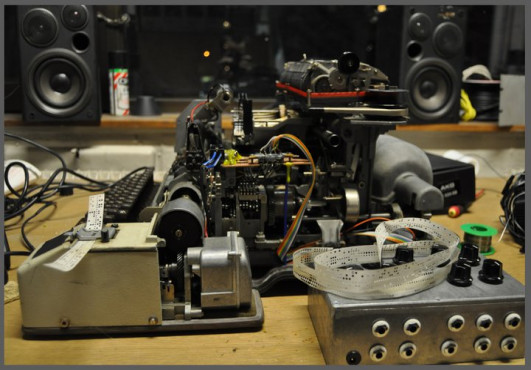 Telex. Oslo, (2011)

I restored and "hacked" an old telex machine from the 40's in order to convert it into a musical instrument. I added sensors and a USB Midi port to it so now the punched tapes became musical scores..
Project made for Per Platou.

More info and link to video:

Remote performance (2020)

In 2020, during the covid-19 pandemic times, I have been invited to participate remotely in an Audiovisual festival called "Visualia" , organized by NAVA (Nordic audiovisual artists).
Joakim Hellgren was at the location in Stockholm He was doing the audio. (Tidal)
I was in Galicia (Northwest of Spain) and I streamed the visuals that I was doing "Live", improvising in front of my webcam and using my video software done in puredata. This is just a snippet. Link to Full festival:
(Our performance starts at 23 min.)


Audiocomputer: Ljubljana (2014)

In this 1 month residency At Ljudmila (Ljubljana) I "accidentally" created a synthesizer / computer for blind people..
3D printed knobs, Lasercut buttons, Raspberry, Arduino..
Click in the Image if you wish to read more.




Servando Barreiro
Servando.jbc/at/gmail.com
Installation (2019)

Interactive installation programming for Teenageengineering and Polestar.
Cars, lights, sounds and synthesizers behaving as a playful interconnected installation. could be controlled by the people or in "auto-pilot" mode.