Ima_Synth
This synth was conceived at Rumtiden idealab in Stockholm. the physical design has been done by Håkan Lidbo and a current physical version of it can be seen / heard and played at the technology museum in newcastle (life.org).

The idea behind it is that anyone without knowledge can just tweak knobs and have some fun creating interesting sounds.

S3rquencer //////////////





Clone of this fun & versatile synth. quick operation, low cpu and no complications.. perfect for getting started into analog synthesis

you can also make it yourself from the scratch if you feel like spending some nerdy time..

Moog_Werkstatt
Is a modular 14 channel midi sequencer with integrated synths, samplers and loopers. all ins go through an audio mixer with send & insert fx (external audio can be also mixed or sampled/looped/saved independently in any channel, in real time..). Whatever you do, including audio inputs can be recorded / rendered to the usbstick as a high quality Wav file..
s3rq accepts midi sync & ableton link
S3rq is SUPER EASY & QUICK to use.. No menu diving, never.
this patch runs also in 1st gen organelles!!.. Download includes drumkits, samples and loops.



Get the patch!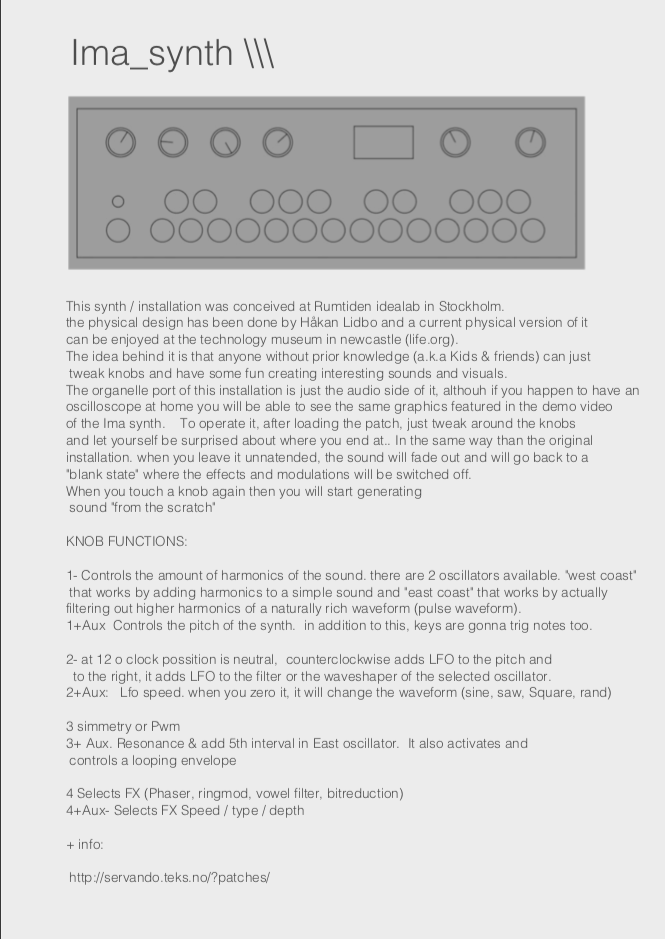 <-- guide
Get the patch!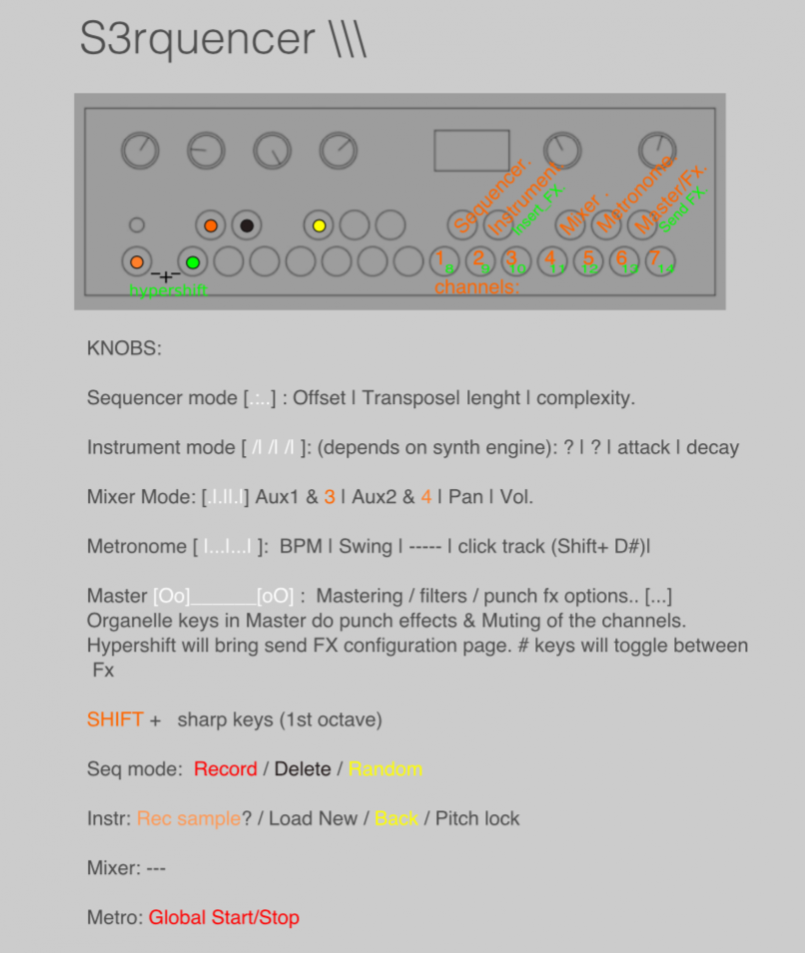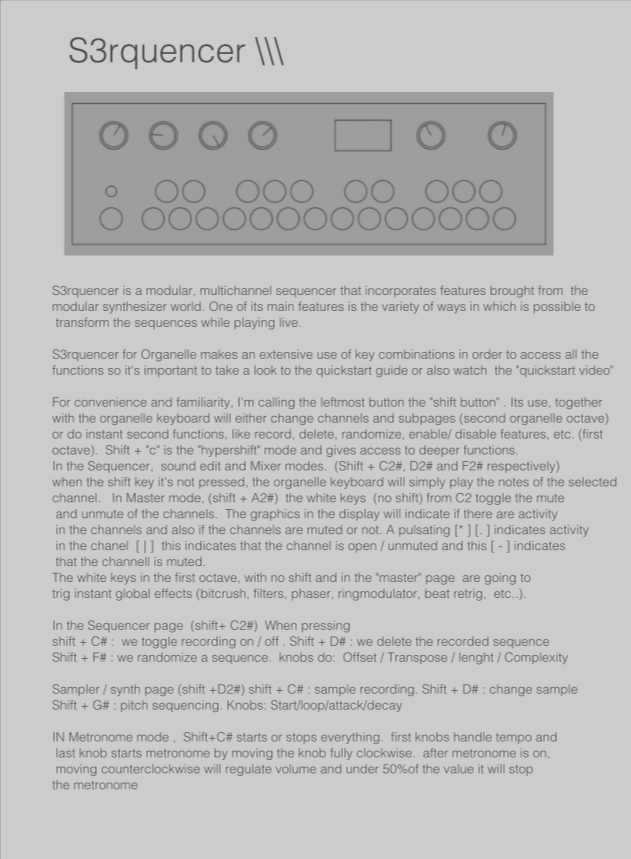 About
Music
Portfolio
Contact

Home